by Shelby Willis & Courtney Jackson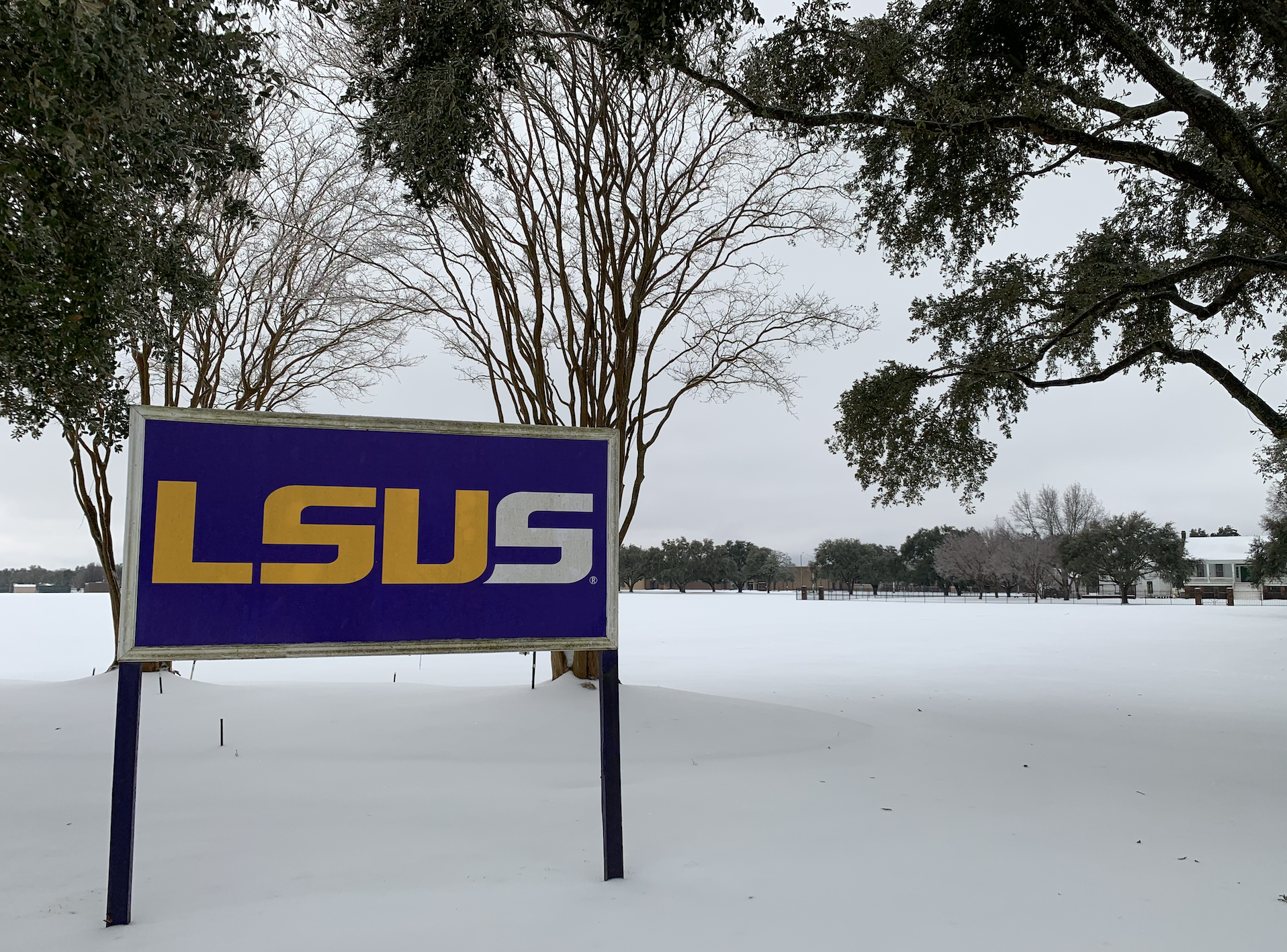 Happy snow week, Pilots! The LSUS Almagest crew hopes that you have stayed safe and enjoyed all the snow! We have seen an astounding amount of ice and snow this year, which has led to a city-wide shutdown of major roads, schools, and essential businesses. 
On Tuesday, February 16, Shreveport recorded a record breaking low temperature for that day of 1 degree. According to the Shreveport Times, the previous low temperature record for February 16 was 20 degrees back in 1903. The coldest temperature ever recorded in Shreveport was -5 degrees on February 12, 1899.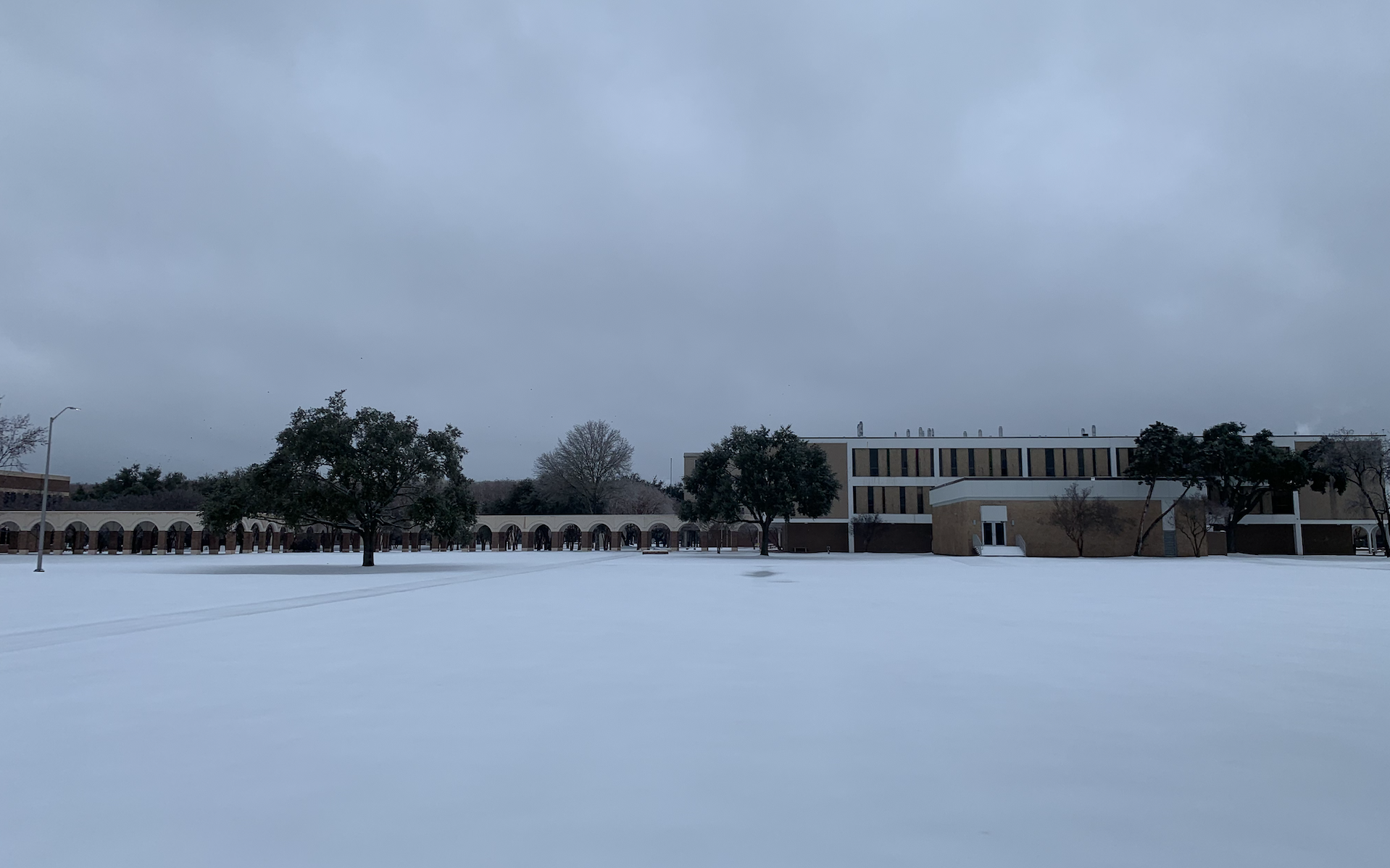 The cold weather has caused several pipes throughout the city to freeze and burst. Mayor Adrian Perkins said that crews are working tirelessly to repair the pipes and water mains. 
Because of this, the City of Shreveport has issued a boil advisory for all residents when their pipes are repaired. It is important that all drinking water be disinfected before consumption due to the damages. This includes water used to make ice, rinse off food, and brush your teeth.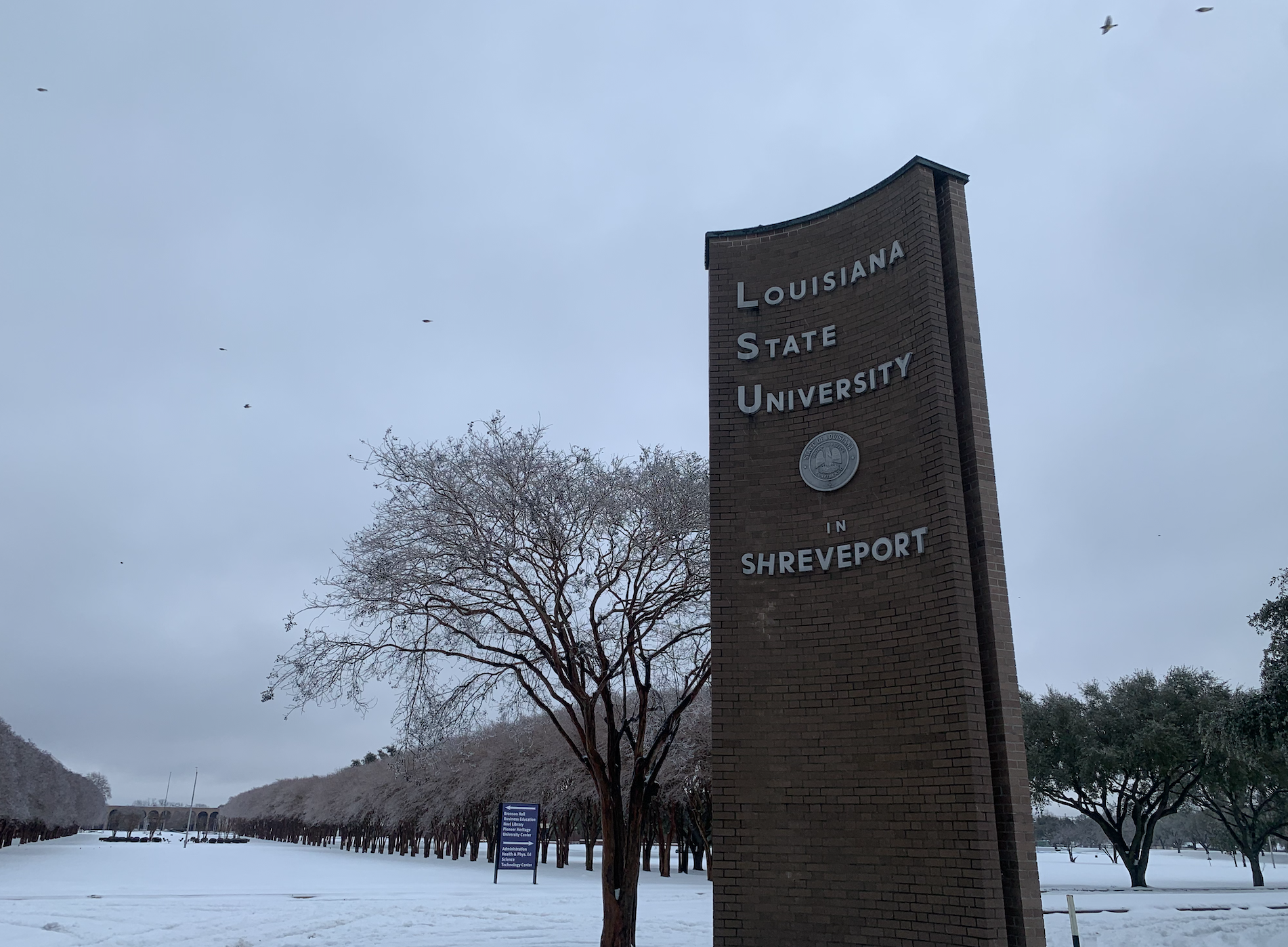 Another challenging aspect of this winter storm is gas pumps running dry throughout the Arklatex. The Arklatex Homepage spoke to a Shell associate who said the treacherous conditions have made it difficult for suppliers to get to the stations. It is reported that some gas stations may not have gas until Saturday at the earliest.
Along with damages to infrastructures, these record breaking cold temperatures also bring snow and ice. According to KSLA, there has been a total of up to 11 inches of snow recorded across the Arklatex and about five to six inches recorded in Shreveport and Bossier City. The National Weather Service reports that the record amount of snowfall for Shreveport is 11 inches which occurred in December 1929.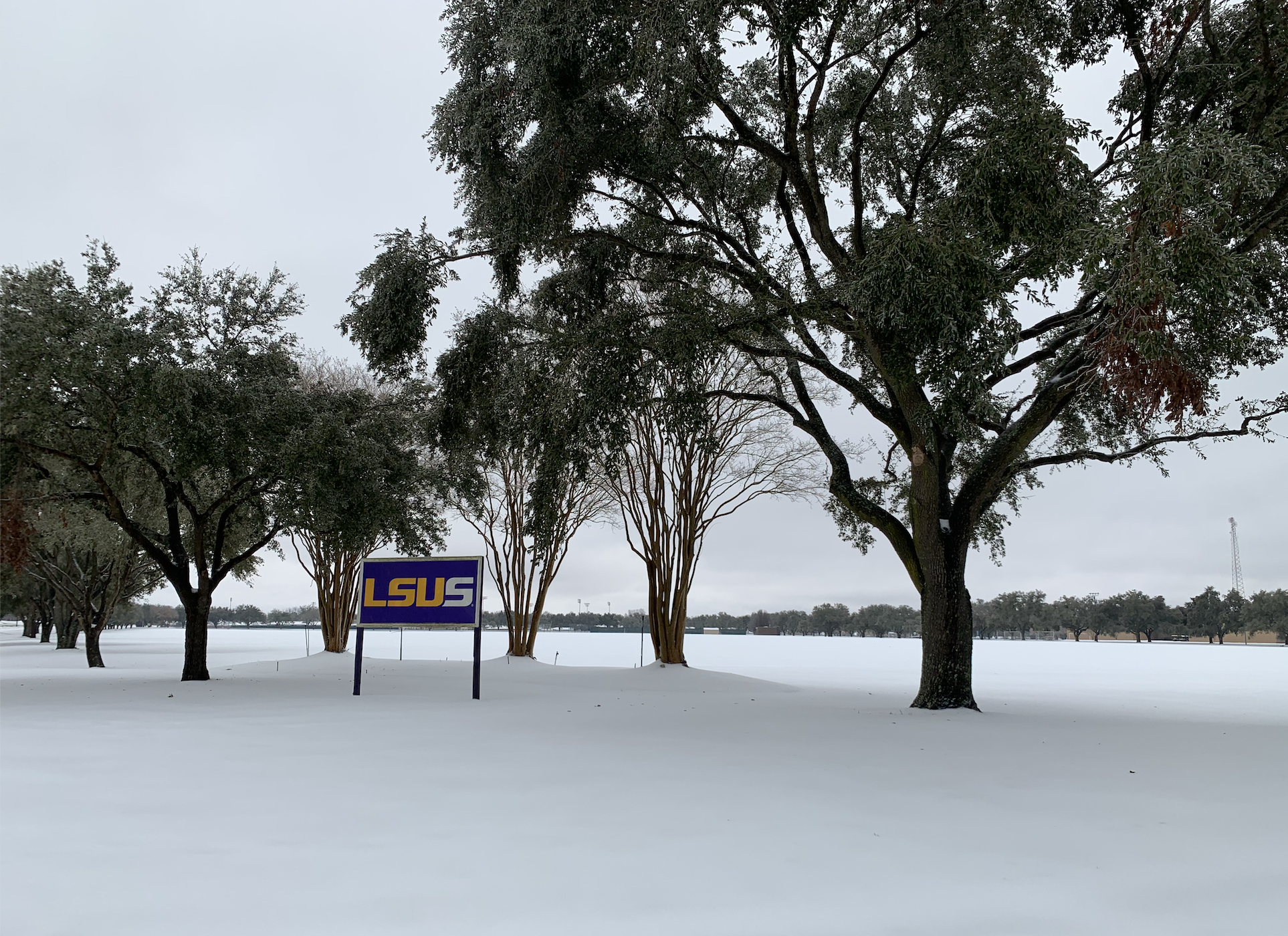 This is not the first time that Shreveport has seen chilling weather conditions. Back in December 1983, the Red River froze from bank to bank with chunks of ice spread all about from days of below freezing temperatures.
Every so often, we get a snow day, but hardly ever a snow week! We hope you have taken advantage of it, despite power outages and loss of water. Be sure to stay off of the roads until they are clear, and stay safe! We will be back on campus with warmer weather before you know it!