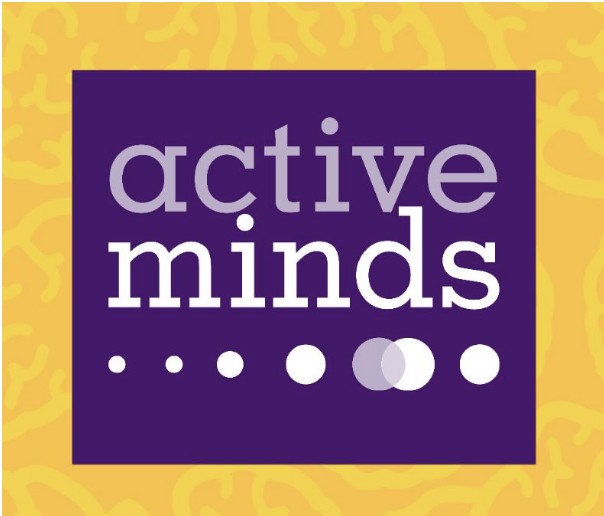 Photo courtesy of the LSUS Website.
The start of a new semester often brings changes on campus, like the addition of new student organizations. This semester it is all about innovation!
There is a new student organization on campus called Active Minds. According to their page on the LSUS website, their mission is to promote mental health awareness on campus as well as assist other students by encouraging them to seek help when needed.
Active Minds is a national organization that was formed in 2003 and has over 500 chapters at various high schools and universities across the nation. They impact over 8 million students per year by providing a safe space for open and honest conversations about mental health.
Director of Counseling Services Angela Pellerin said, "Active Minds is an exciting opportunity for our students to get involved in a student organization, learn helpful skills and gain leadership experience, while also supporting the well-being of their peers right on their own campus."
Most students who join Active Minds have an interest in mental health fields like psychology or social work. Some members may even have mental health struggles of their own. However, anyone can join an Active Minds chapter as long as they are an enrolled student.
The organization's main goal is to change the conversation about mental health by letting students know that they do not have to struggle alone. 
They feel that "by empowering young adults to speak openly about mental health, [they] can reduce stigma, encourage help seeking, and prevent suicides."
Active Minds is different from other organizations in that they use a unique peer-to-peer approach. Students who are struggling mentally are 67% more likely to reach out to a friend about their issues than to seek professional help according to the Active Minds website.
LSUS Counseling Services sees the importance of having an organization such as Active Minds on our campus during such an uncertain time.
Pellerin said, "With the increase in anxiety for college students over the past decade, combined with the exacerbating effects of COVID-19 on mental health, the time could not be more perfect for establishing an Active Minds chapter on the LSUS campus."
If you are interested in helping change the mental health conversation on our campus, there is an Active Minds interesting meeting on February 5th at 11:00 a.m. via Zoom. The link can be found here.