A global pandemic will not stop LSUS faculty and staff from moving our university forward. Due to COVID-19, many spaces on campus have had to quickly change and evolve in order to enforce social distancing, especially the University Center.
Many different groups have come together to help renovate the University Center so it can be functional for students during these trying times. Facility Services, The Port team, and the Events Management staff all lended a hand in the project.
As the heart of campus, the University Center serves so many purposes in daily student life. It houses the bookstore where students buy school supplies, The Port where students can get a meal before class, the theater where many gatherings are held, and several meeting rooms used for student activities. This is why it was so important to maintain the functionality of the space while also enforcing CDC disease transmission guidelines.
A major change to the UC is the brand new Conference Check-in Station to the left of the bookstore on the first floor. This space serves as a wellness checkpoint where students can have their temperatures taken before class and be approved to move about campus.
It is important for students to not only note the changes that have been made to the physical structure of the UC, but also how it will operate in the future. Student groups will still be able to meet upstairs, but each room now has a specific maximum capacity. The rooms are also arranged in a certain way so that social distancing guidelines can be followed.
Another addition is the extensive signage all over the building. A sign to keep right is further indicated with our mascot's footprint. There are also signs in every seating area requiring students to keep a six foot distance between themselves and others.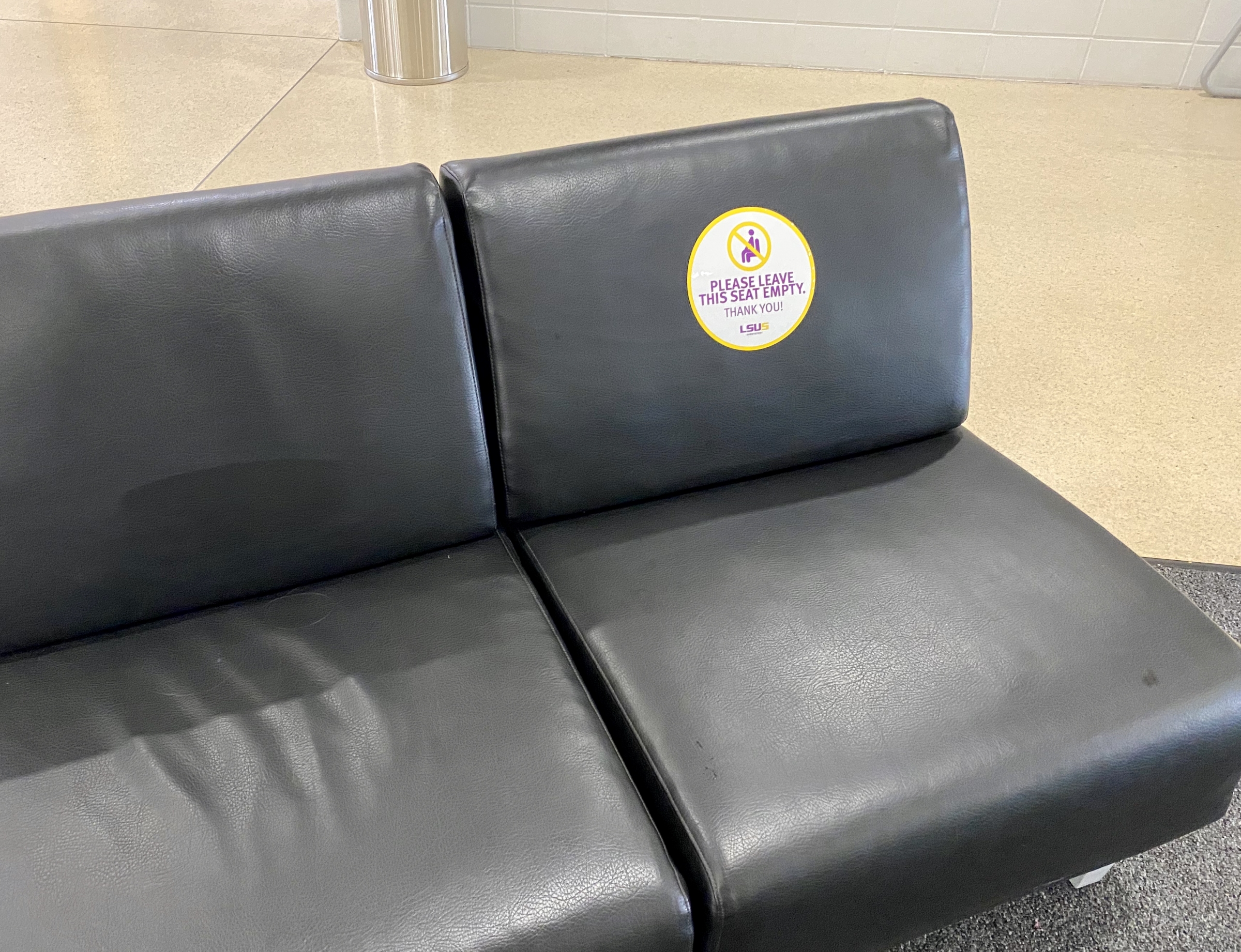 Touchless wipes and hand-sanitizing stations are located all around the UC. These stations allow for students and staff to wipe down their areas before and after sitting to prevent further spreading of any germs.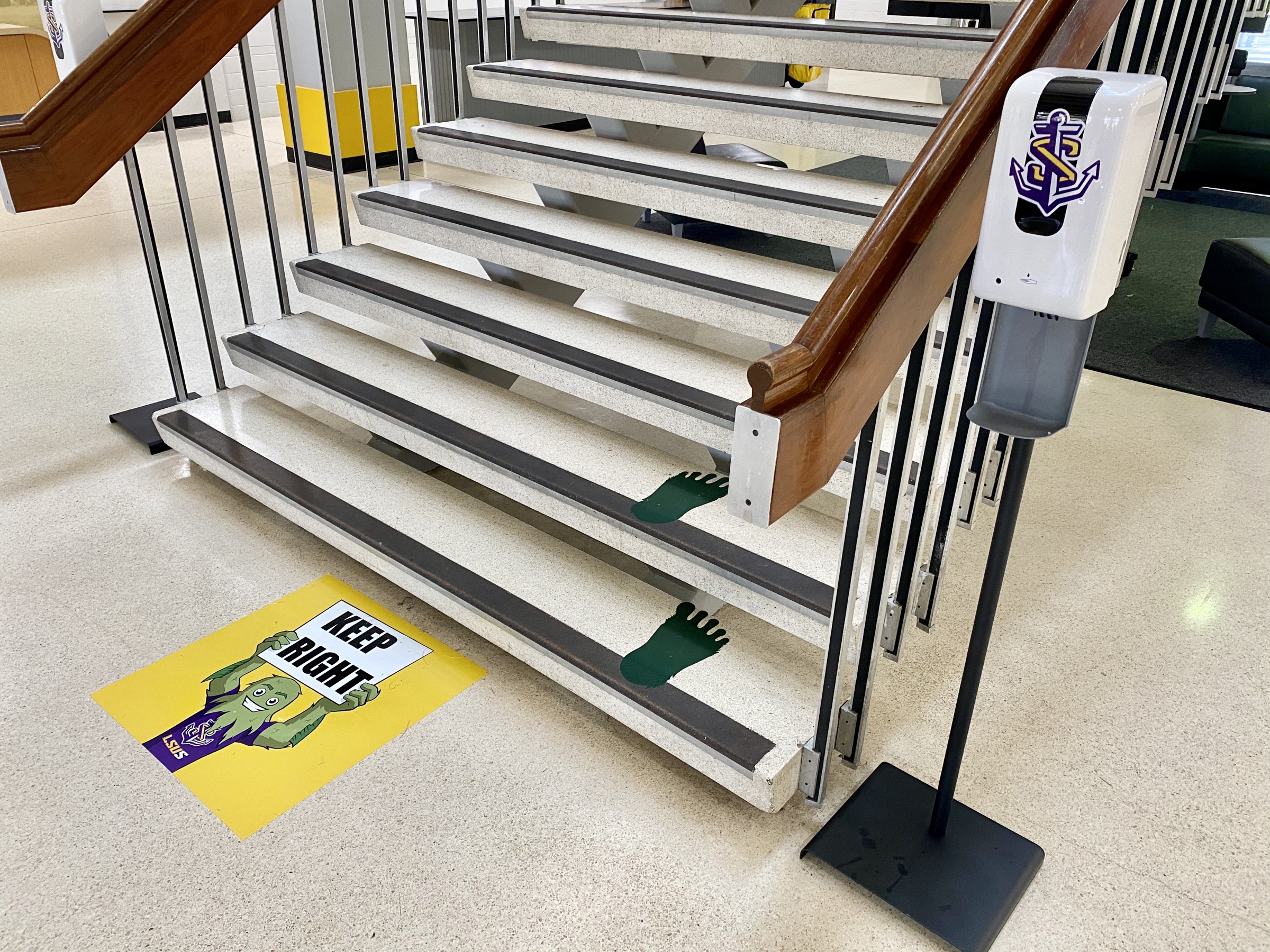 Pandemic Action Team Coordinator Trish Farnsworth-Smith said, "We hope these measures will encourage use of the University Center to login to a zoom or online class, find a place to study or simply take a break."
The LSUS Information Technology team has also amplified the WiFi in the UC. LSUS IT has also increased WiFi in other places around campus to make it easier for students to learn virtually.
Smith encourages students to take advantage of the multiple sitting and study areas not only in the UC, but outside as well. There are several covered tables outside in the mall for students to study, catch up on homework, or just hang out with friends.
Whether you want to study in the computer lab or grab a snack in The Port, remember to follow social distancing guidelines and mask up.