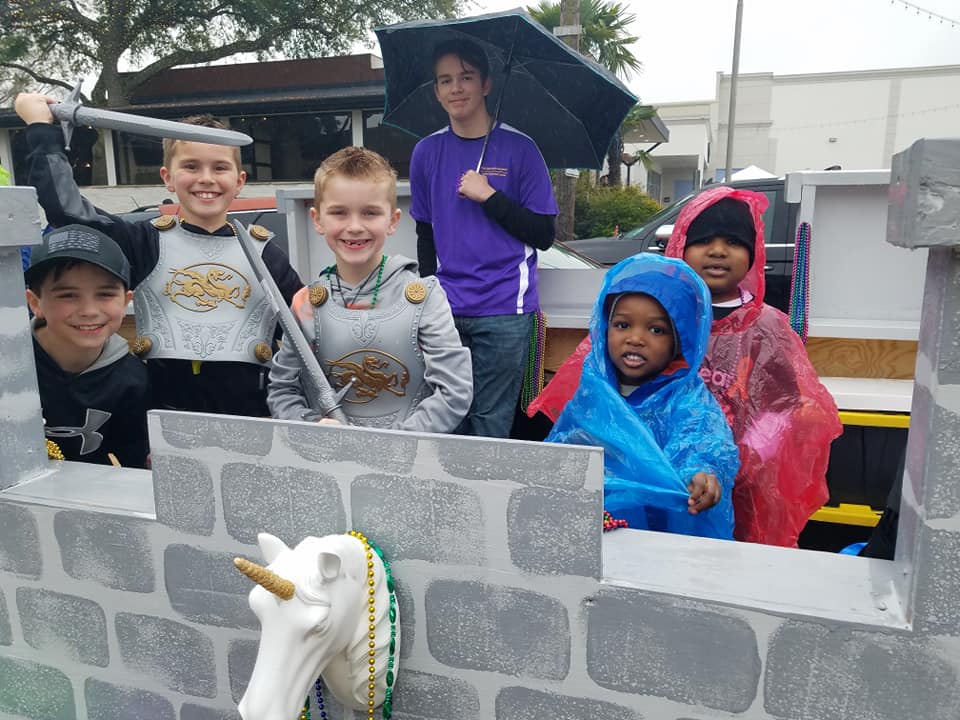 What once was a dream has now become a reality for an LSUS professor.
Trey Gibson is not only a professor, but he is also a father. In 2017, Gibson's young daughter Emilie lost her fight with cancer. One night before she passed, Gibson tucked her into bed and asked her what she would do if she could do anything.
She said that all she wanted was to be a queen on a Mardi Gras parade float. That same year, Emilie rode on the Queen's float of the Highland Parade here in Shreveport.
As she walked around the parade route, Emilie asked her dad why there was not a float for children battling cancer. He told her it would be something they would have to work on. This year, Gibson has made it his goal to bring her vision to life.
Many people came together to help construct a float that rolled through the Highland Parade on February 23.
The float was built in just three days with help from Tim Nock at Home Audio Solutions who donated the trailer and audio equipment and Jeff Foster from Foster-Somerland Construction who donated the building supplies.
Other volunteers helped paint the float that would be known as Castle Emilie. The "defenders" of the castle were children in the community who have fought cancer and some who are still fighting.
For the children who are going through treatment right now, the weather played an important factor in determining if they would be able to ride on the float.
Gibson says some of the warriors were told no by their doctors. Fortunately, the weather allowed for some children to ride on the float while those who couldn't were "honorary defenders" of Castle Emilie.
The children on the float threw brand new beads that were donated by people within the community. Gibson stressed the importance of having new, clean beads for the kids, especially those currently undergoing treatment.
Gibson said, "We are very nervous and we just want everything to be perfect for these kids."
While most of the parade was about throwing beads, this float represented so much for children who are going through the fight of their lives. All Gibson wanted was to give these kids an experience as special as the one his daughter had.
Gibson said, "Anytime I can make a dream of Emilie's happen, I get emotional. Emilie had a blast when she got to ride on that float and all I care about is that these kids have a great time too."
The Highland Parade was extra magical this year thanks to Trey Gibson and the young warriors in our community. Be sure to come to the parade next year to see Castle Emilie bigger and better than ever.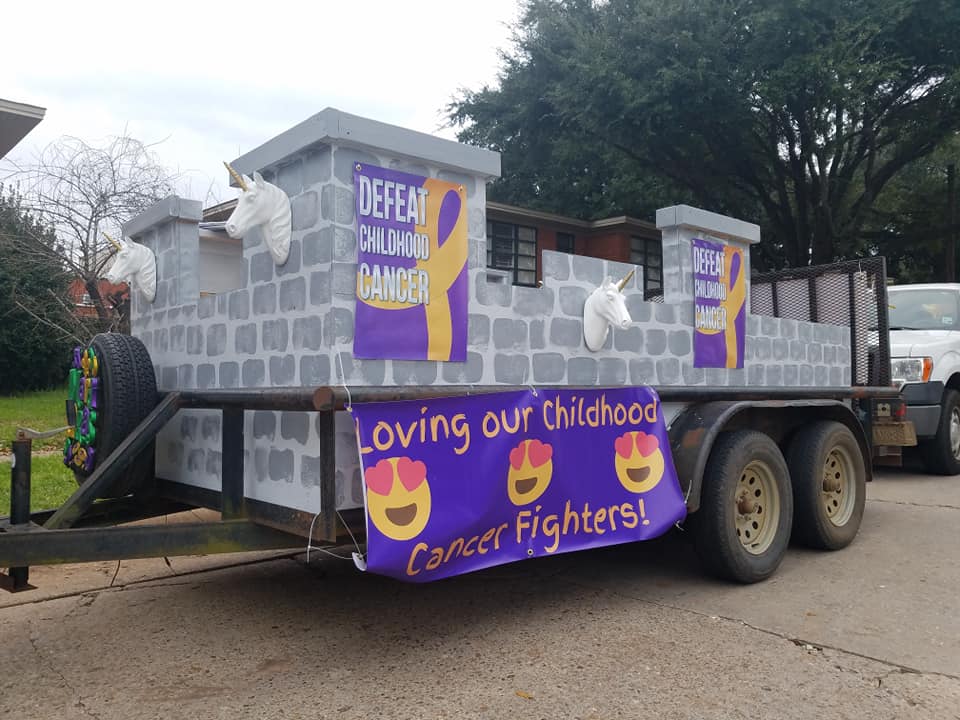 Photos courtesy of: Trey Gibson