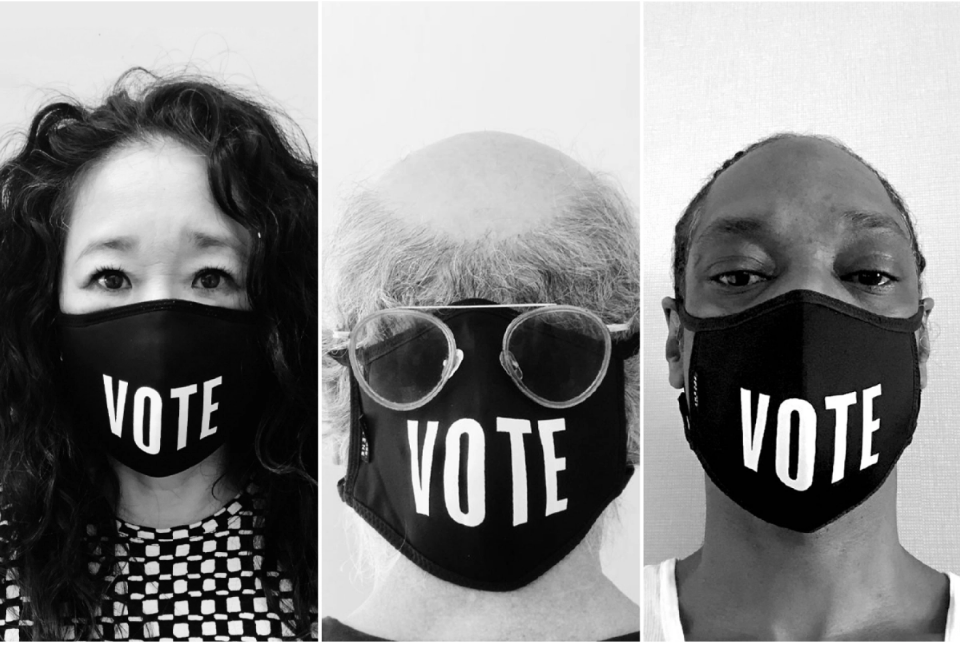 Photo courtesy of WhenWeAllVote.org
Technology is constantly evolving and changing the way we act, look, and think. Living in the digital age means relying on online news outlets and social media for most of our information, especially when it comes to politics.
Social media controls many aspects of daily life and has played a major role in the 2020 presidential election according to Peter Suciu, an editor for Forbes.
Associate Professor of Politics and Public Policy Patrick J Egan says not only do most Americans gather their political information online, they are also constantly bombarded by numerous ads from each party. Social media's scope is limitless and allows for candidates to discuss all sorts of topics on their online platforms without fear of being filtered by the media.
Egan also feels that social media is "amplifying America's already polarized news bubbles." Social media users tend to follow accounts or people who have the same ideals and opinions that they do, which further divides the country's voters.
With the constant stream of information from various news outlets, it is vital for young voters to educate themselves prior to the election. Voters can educate themselves by making sure they know when and where to vote as well as looking at the platforms of each candidate. Information for Louisiana voters can be found at www.sos.la.gov. 
Additionally, social media has also greatly impacted voter turnout.
In 2016, 47 million Americans voted early and almost 139 million total votes were cast. As of October 30, more than 85 million Americans have early voted which is almost double than in 2016 according to the US Elections Project.
Many social media influencers have encouraged their followers to go vote and to make their mark on history. Celebrities like Lizzo, Selena Gomez, and Ariana Grande have provided resources for their followers to aid them in the voting process. Grande has taken to Instagram numerous times to remind her followers about early voting dates for each state.
Now more than ever, there has been a nationwide push through social media to get all eligible voters to the polls as stated in Suciu's article. Even amid the current health crisis, there have been over 50 million votes cast by mail ballot alone. Those who were unable to physically go to the polls were still able to make their voices heard.
Election Day is tomorrow, November 3rd and there is still time to vote and make your mark on history. Will you be voting?