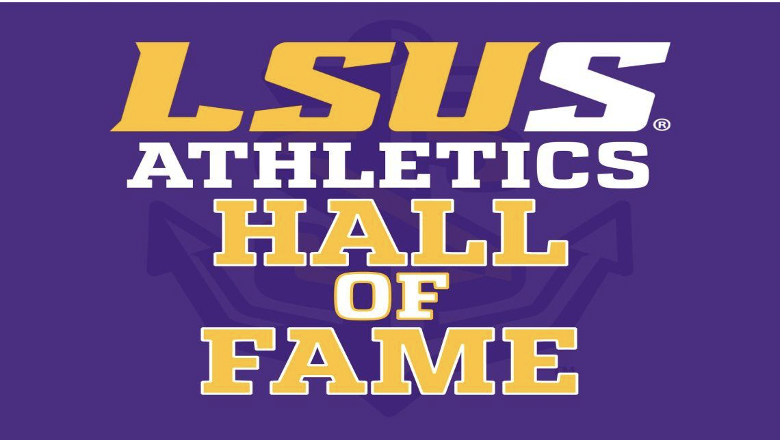 Photo courtesy of LSUS Athletics.
LSUS Athletics is nothing less than established programs made up of elite players and administrators. Within those elite programs are some who stand out above the rest. They are the LSUS Athletics Hall of Famers. The Hall of Fame class of 2021 hosts four new inductees. The upcoming class includes the likes of Doug Robinson, Derrick Parker, Jared Mortensen, and Tami Knotts. These overachievers have accomplished far too many feats to list, but this story will highlight a few of them.
Doug Robinson was the first baseball coach and second athletic director in LSUS' history and created, what some would say, a stepping stone for athletics here at our school. For starters, he aided in the building of the first Pilot Field in 1991 and coached for the team until 1995. From then on, he became the athletic director and revived the athletic scene at LSUS. In 2002, he reinstated both the men's and women's basketball programs and from 2005-2009 he started the women's and men's soccer programs and the women's tennis programs. Not to mention, he has earned a plethora of championships.
The next Pilot inductee, Derrick Parker, spent his four college years as a star baller for the men's basketball team from 2008-2012. Parker made a name for himself in those years, presenting record-holding numbers offensively and defensively throughout his career. Parker was a very well-rounded player, being first in rebounds with 1,408 boards, second in scoring with 2,199 points, and first in blocks with 282 rejections. Parker also accumulated several first-team and second-team appearances, along with three player of the year awards.
To continue through the list of HOF's, we have Jared Mortensen, star pitcher for the Pilot's baseball team from 2011-2012. Mortensen can be known for his cannon of an arm which earned him multiple accolades and LSUS records, and his 2012 season, which is said to be the single best season for a pitcher in LSUS history. In that season, the pitcher secured 12 wins and 139 strikeouts both being the most in the NAIA that year. He played a crucial role in their NAIA world-series run, earning a third-place finish. By the end of his two-year career, he recorded a 21-4 record, and a 2.62 ERA (Earned Run Average).
Last but certainly not least is arguably one of the best Lady Pilots to ever step foot on the court. Tami Knotts was an offensive threat and a scoring machine for the women's basketball team back in the '90s. She is, offensively, the most accomplished LSUS women's basketball player of all time, being first in five single-game offensive records, three single-season offensive records, and three career offensive records. Her most notable scoring stat would be her 27.3 points per game average throughout her career. Knotts also grabbed a couple first-team appearances, an NAIA All-American honorable mention award, and an NAIA Emil S. Liston Award.
A joint celebration will be held in 2022 along with the 2022 HOF Class to honor both classes of inductees. The 2021 class will receive a virtual celebration as well. For news on the virtual celebration or any more information and news on LSUS athletics, visit lsusathletics.com, almagestlsus.com, or follow lsusathletics on Instagram. Congratulations to the LSUS Athletics Hall of Fame class of 2021!
*Information courtesy of LSUS Assistant Athletic Director, Tyler Moody*