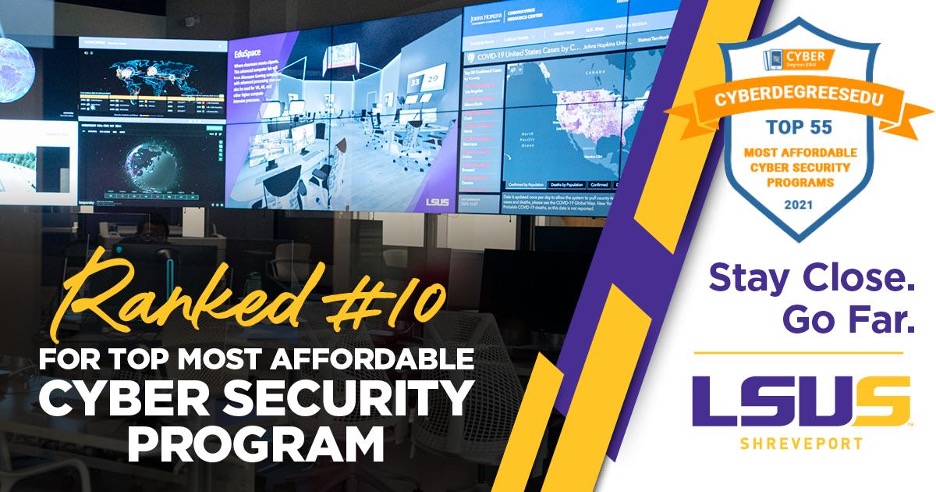 Photo courtesy of the LSUS Website.
The LSUS Computer Science Program was recently ranked No. 10 on Cyber Degrees EDU's list of the Top 55 Most Affordable Cyber Security Programs.
The Computer Science Program at LSUS has concentrations in Software Development, Cyber Security and Networking, Information Systems, and Digital Interactive Design. The main goal of the program is to create leaders who will help advance the world's technology and economy.
Department Chair Richard Watson is thrilled to see the program receive such a high ranking. Watson said, "We are continually growing and enhancing all of our degree plans. We are currently working to inject more industry standard technologies into our cyber security courses and to broaden our course offerings in the area."
Along with the Bachelor of Science in Computer Science, the department also offers a Minor in Computer Science as well as a Master of Science in Computer Systems Technology.
What helps set the LSUS Computer Science program apart from the rest is the Cyber Collaboratory.
The Cyber Collaboratory is a space on campus where students in all programs can access cutting-edge technologies such as 3D printers and various robotic devices. This place is a great space for students to collaborate on projects and also network with professionals in their respective fields.
Watson said, "The Cyber Collaboratory...also attracts industrial partners who are often interested in providing internships to our students and in working with students and faculty on research projects."
For more information on the LSUS Computer Science Program, check out https://www.lsus.edu/academics/college-of-arts-and-sciences/school-of-ma....
To view the ranking, visit https://cyberdegreesedu.org/programs/most-affordable-schools/