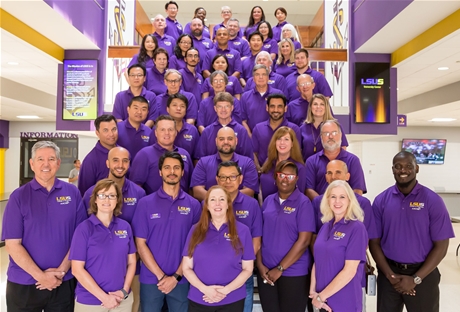 Photo courtesy of the LSUS Website
LSUS is and always has been a wonderful university in terms of academics and student-life. Recently, the university's student population and enrollment have also gone to the next level. In the past five years, LSUS has gained the title of "the fastest growing higher education institution in Louisiana." This year, LSUS has seen the largest freshmen class in five years. LSUS also has the largest retainment of students in a five-year period.
During a time in the world like the COVID-19 pandemic, many aspects of life are uncertain. Thinking logically, it would make sense for an overall low enrollment to be the case for the Fall 2020 semester. However, according to a press release from Wendell Riley, this year's numbers prove otherwise. Fall enrollment for this year saw a 16% increase over the Fall 2019 semester, with an astounding 9,877 student enrollment count, and with the college of business seeing the largest increase. Even more astounding is an almost doubling graduate enrollment of 3,182 students.
Vice Chancellor for Strategic Initiatives, Dr. Julie Lessiter is very pleased with the growth of our institution. When asked about her thoughts on this achievement, Lessiter said, "LSUS is being recognized as an institution that is innovative, creative, and cutting edge in providing educational opportunities to this region and beyond. It is paramount for this city and region to have a strong educational presence and LSUS is filling that need."
LSUS is shaping up into a top-tier institution, and it's only getting better from here. For more news and information about LSUS, visit almagestlsus.com or visit lsus.edu.