by Brennan Thompson | Executive Editor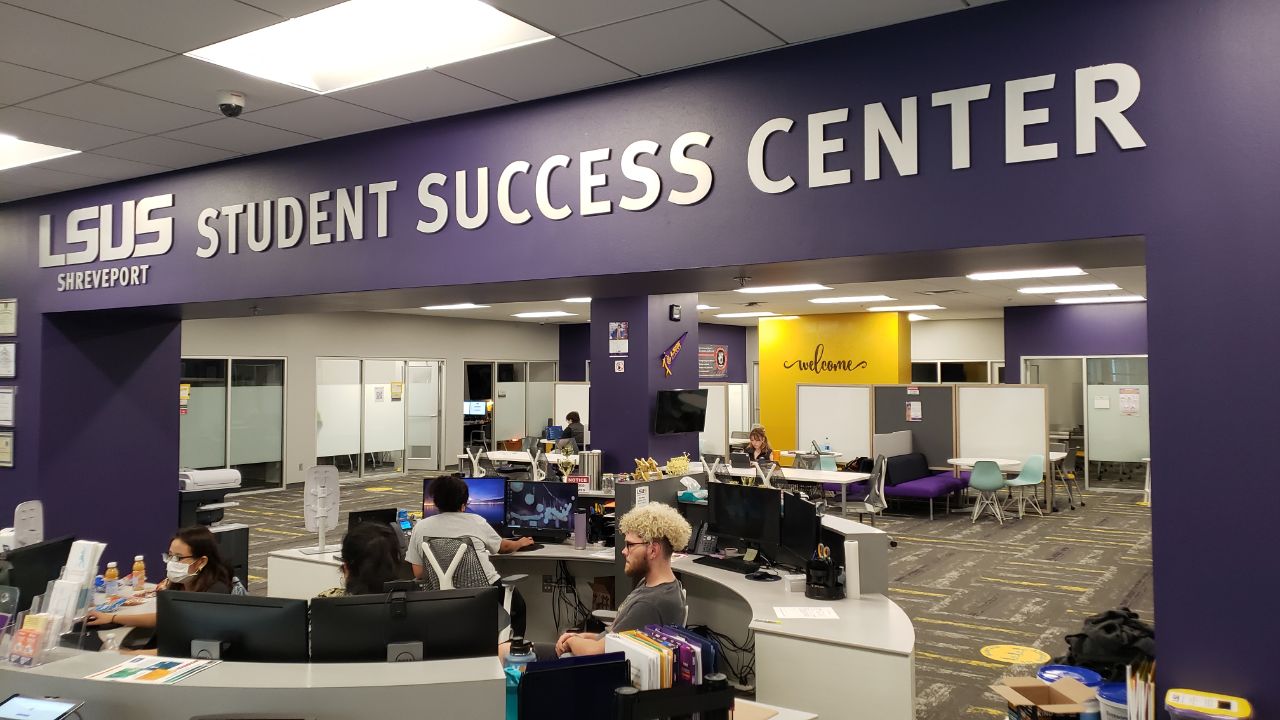 Shreveport, LA —Have you ever felt like you were drowning in life? Dragging yourself out of bed at 8 a.m., or struggling to keep up with your classes but too afraid to ask the teacher for help. Or perhaps it's financial: counting pennies and eating ramen to get through the week. LSUS's CARES team acts as a method to support students going through tough times.
"The spirit of CARES has been here for decades," said Dean of Student Affairs Paula Atkins. Atkins is responsible for overseeing how the student body interacts with LSUS's administration and dealing with student-related problems.
When she arrived in 1998, something similar to CARES already existed, but all of the services went through the school counseling system. Since then, CARES has branched out across campus from its humble beginnings in the Counseling Services office. One of the most notable achievements of CARES is the Student Success Center; an academic assistance and mentoring program.
"We recognized that students have multiple points of intervention," said Atkins. "We wanted to develop multiple paths to address student needs and we wanted to take the burden off of the faculty." 
Now, CARES has flourished into less of a specific team and more of a campus-wide effort. Students can visit a website page dedicated to submitting different forms for Atkins and other experts to review and address the problem. Emergencies and other crises, such as sexual assault, should be reported to first responders like campus police, and then CARES will step into help however possible.
CARES has an arsenal of professionals ready to address different situations. These can range from school psychologists brought in from different areas of the city to academic counselors working at the Student Success Center. Atkins didn't detail who was involved in CARES, but did say it formed an interdisciplinary approach for student support. 
"If we limit who we're hearing issues from or who receives the forms and makes determinations, I don't think that's in the spirit of the full institution embracing all of our students," Atkins said.
CARES, for all the effort it's had put into it, has blind spots. Atkins identified a couple of problems with CARES: campus recognition and knowledge about the system and getting students to come forward with their problems.
Right now, new faculty members and teachers teachers are given a red folder marked 'Working with Students of Concern.' This folder acts as a guidebook to help faculty recognize when a student needs help in different areas and guide them to take supportive action. No forms for student awareness about CARES exist beyond the website.. But students are encouraged to email counseling services to help them with their problems.
The CARES forms are readily available on an LSUS-specific website to be filed and sent. If you have concerns about a friend or another student on campus, submit a CARES form at https://www.lsus.edu/current-students/dean-of-students/cares. If you notice a person on campus threatening self harm or harming others, call the campus police at (318) 455-5497.