Many places on the LSUS campus have been revamped and renovated just in time for the fall semester.
One of these places is The Port. Located in the University Center, The Port has been almost completely remodeled. New equipment was added as well as a brand new front of house design.
LSUS student Abbey Gibson, said, "The renovations in the port look so nice. It's much more modern and spacious. I will definitely be spending a lot of time there this semester."
The renovations to The Port took around four months and were completed during the University's closure due to the global health crisis. Many different departments were involved in the project including Food Services, Facility Services, and Events Management.
Renovations were not only made to the appearance of The Port, but the menu has also been completely updated.
Steve Sittenauer, the Director of Food Services, said, "We are trying to convey good health and freshness. We want students to feel that they can get food that promotes well being and good nutrition."
The new menu now includes Grab & Go items like salads and wraps that are made fresh daily. This allows for students to quickly grab what they want in order to minimize wait times and prevent the spread of germs as much as possible.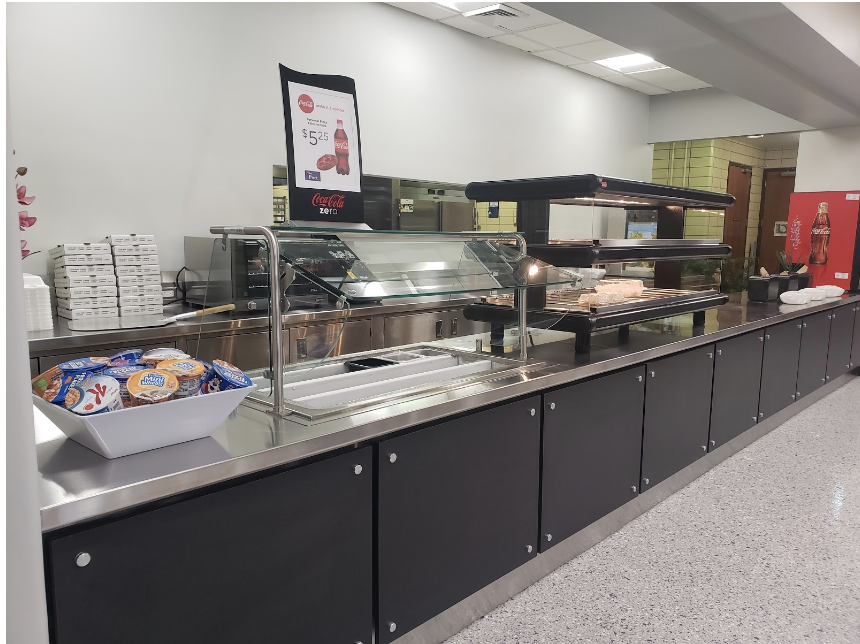 There are also personal pizzas available for pick up along with fresh fruit and Greek parfaits. The full menu can be found here.
The Port staff has also discontinued fountain drinks and other sources of customer contact stations as a result of Covid-19. In addition, there are now barriers between employees and customers as well as social distancing signs on the walls and tables.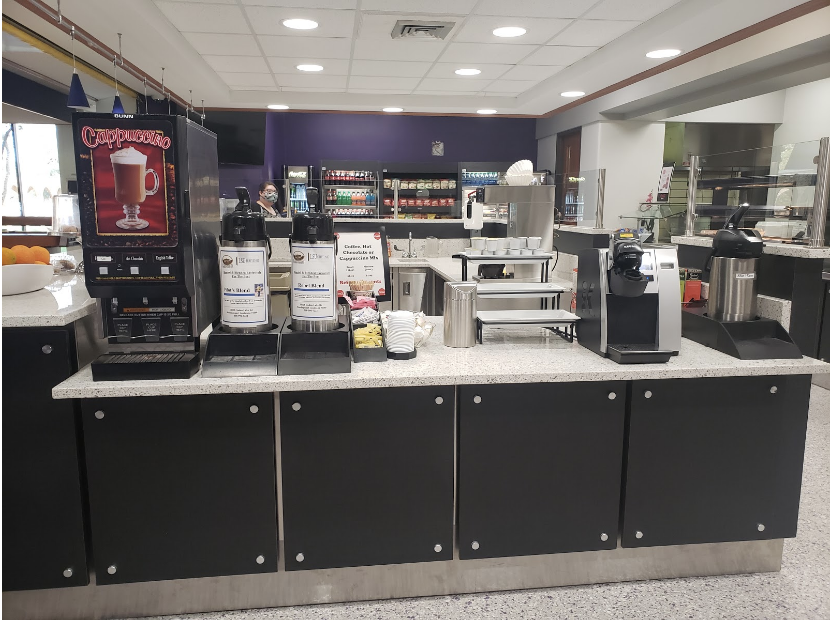 Each table is placed six feet apart and students are required to socially distance when enjoying their meals or spending time in The Port. Their hours of operation are Monday through Friday from 7:30 a.m. to 3:30 p.m. 
Whether you would like to grab a snack or have a seat in the dining room, The Port is open and ready to serve you.
Photos courtesy of: Steve Sittenauer