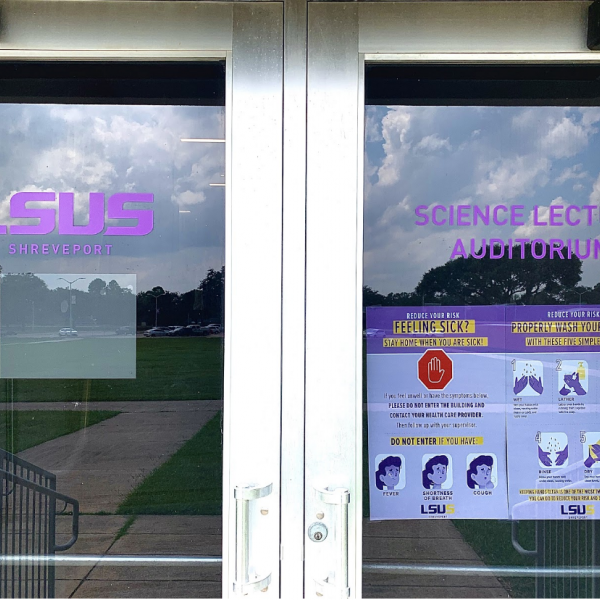 LSUS is out with the old and in with the new, and a pandemic is not going to stop them. As construction workers flood the campus, students are seeing big changes in their classrooms. One of the biggest renovations is the $435,000 remodel of the Science Lecture Auditorium.
From the visual appeals to the technological advancements, both students and professors can expect to be in a more encouraging learning environment. The remodel was merely an idea about eight months ago. The science department faculty teamed up with business affairs and worked with Prevot Design Services to form a modern space.
"We know that in order to remain a leader in education in our region, we need to continue to upgrade and modernize our campus to meet the needs of the 21st century student," said Barbie Cannon, the vice chancellor for Business Affairs.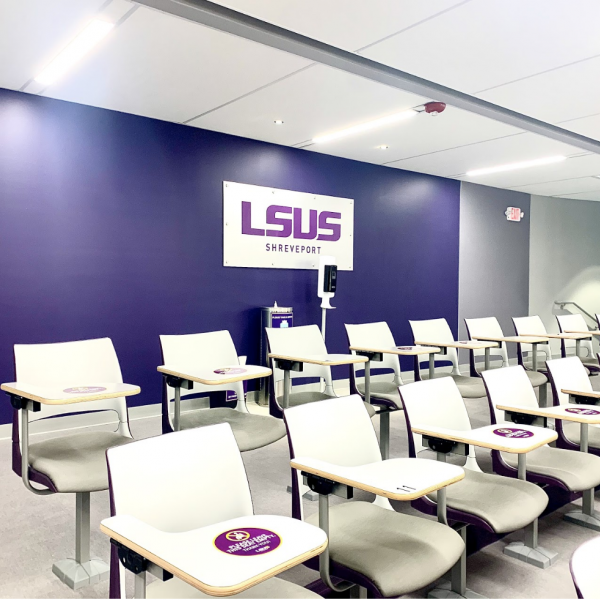 Within the eight-month span of planning, bidding, and contracting, the construction took four months. From stripping the room down to its studs to installing all new roofing, flooring, lighting, walls, furniture, and sound systems. Now that the project has been completed, professors and students now have state-of-the-art technology for lectures and their personal technology devices at every seat.
"The space is designed to help students succeed in the evolving corporate and research landscapes, where concepts such as digital dexterity, adaptive thinking, and multidisciplinary aptitude are highly sought after," Cannon said.
Cannon went on to say that the overall goal and intention behind the renovations taking place on campus is to recruit students by capturing them first with LSUS's impressive spaces and next with LSUS's successful academic programs.