"The Library and Technology" by Peter O'Neil
This story was originally published on August 30, 2012 by Elizabeth Stroud.
Most students who visit the Noel Memorial Library rarely venture up to the third floor. They would be surprised to learn that the third floor holds some of the most interesting and rare books in the entire city of Shreveport. Both the private collection of James Smith Noel and the Archives and Special Collections are located there, and both are full of antique books and documents.
The Archives section alone has nearly 700 collections, and most of them are primary documents. There is nearly 22,873 feet of records and manuscripts that are associated with local history. These include the records of LSUS since its founding.
"One of the Archive's strengths is the very large collection of architectural drawings by local architects," said Dr. Laura McLemore, head archivist LSU Shreveport.
These architectural drawings include at least 26 buildings on the National Register of Historic Places. The Archives also has about 800 maps, the earliest one dating back to 1718.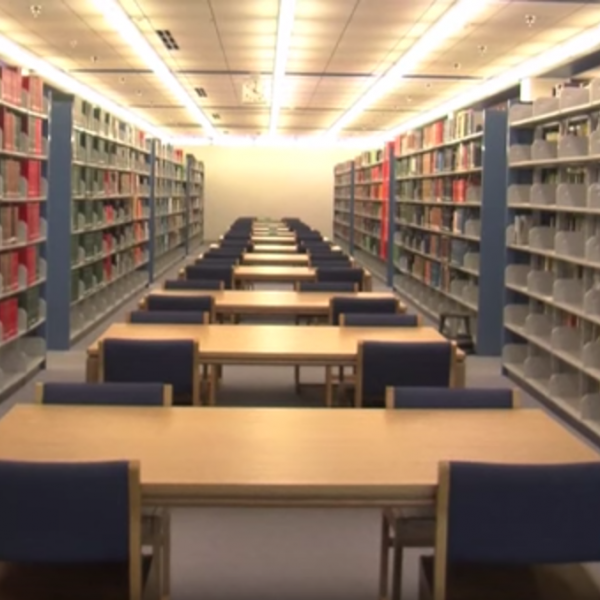 Dr. John Hall, former chair of the social studies department, Malcolm Parker, former library Director, and Hubert Humphreys, former assistant professor of history, created The Archives and Special Collections program at LSUS in 1974. They recognized the importance of preserving historical documents that were about northwest Louisiana.
When they began their project in 1974 the Archives consisted of only two collections, by 1994 it had grown to such a level that it was moved to its current location on the third floor of the Noel Library.
"Probably our largest collection, in terms of sheer size, would be the Caddo Parish Coroner's Office records," McLemore said. The records date from 1921 to about 1999, and the Archives first acquired them in 1971.
One of the most significant additions to the archives was the purchase ofthe book Red River Photographic Views, 1873. It is a 107 hand-colored photographic views of the RedRiver made to accompany the annual report for the removal of the Red River Raft during 1873. There is only one other copy of the album, and it is housed in the Library of Congress. When the Archives first started, Malcolm Parker paid only $400 for this rare album.
This fall, the LSUS Archives is expanding even more. The Handbook of North Louisiana Online will be launched. It is an online encyclopedia of North Louisiana history, geography, and culture may be accessed by scholars and the general public alike.