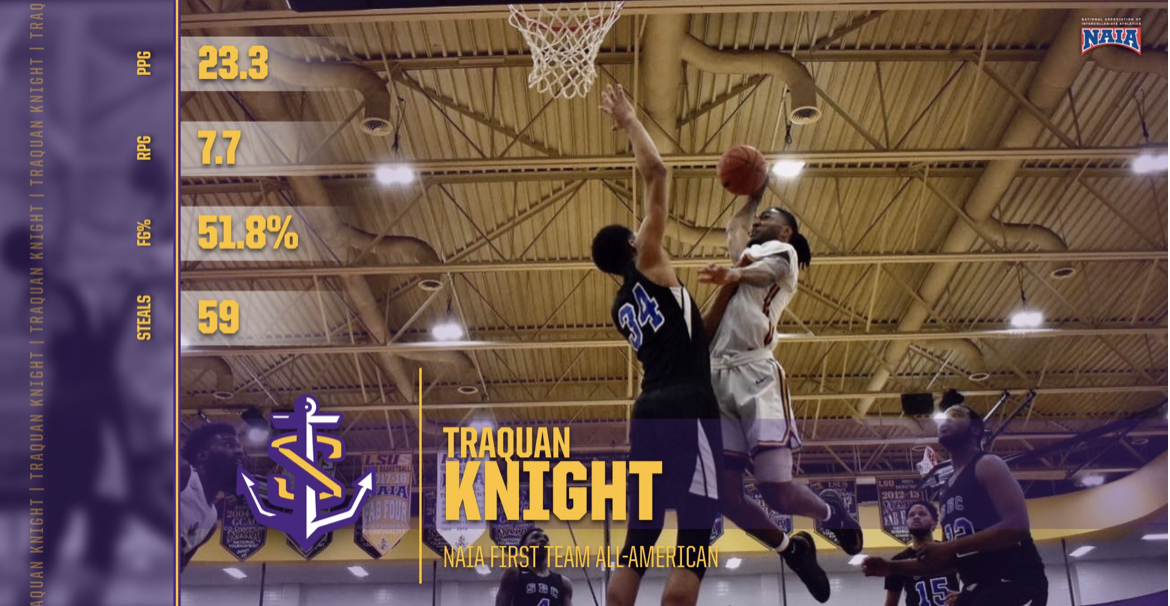 The LSUS Men's and Women's Basketball Teams had one of the best seasons in program history. The Pilots wrapped up their 2019-2020 season with a 29-3 record. The team took home some new hardware, winning the Red River Athletic Conference title. 
The Men's Basketball Team had three players selected as NAIA All-Americans. Tra'Quan Knight was named a First Team All-American, RRAC Player of the Year for the 2019-2020 season, and was a NAIA Player of the Year Finalist.  
Knight averaged 24 points per game and he shot a spectacular 60% from the field. He also made 53 three point baskets while shooting 40% from deep. 
Other Pilots to be named were Gilbert Thomas (Third Team All-American) and Kadavion Evans (Honorable Mention). 
Thomas averaged a double-double in points and rebounds. The senior forward also produced a team high in blocks with 38 and he had 25 steals. 
Evans led the men's team all season long from the point guard position. He averaged second most points on the team with 17. He also was a sharpshooter from three point range making 69 threes on 43% shooting.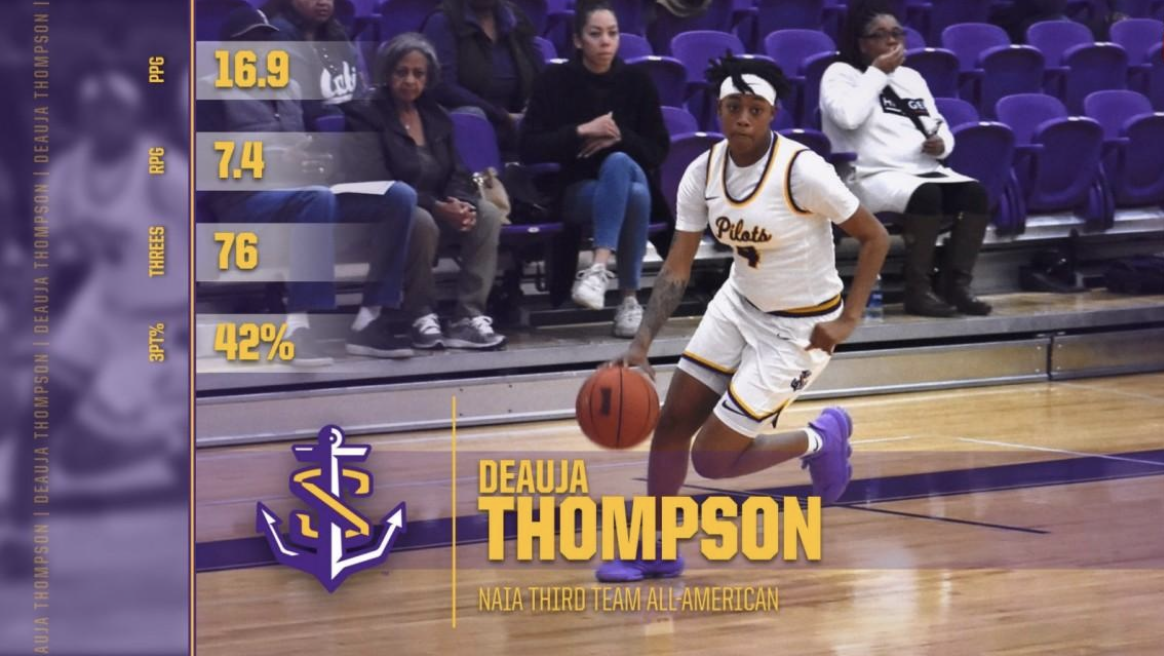 The Lady Pilots nabbed their third RRAC title in the last four years, as they put up an impressive record of 23-7. 
The women's team had two players selected to the NAIA All-American Team. They were Deauja Thompson and Fu'Tra Banks.
Deauja Thompson was named Third Team All-American. She led the Lady Pilots in scoring with 16.9 points per game and she averaged 7.4 rebounds per game. Thompson also broke the LSUS Women's Basketball Team's single season record for three point baskets as she rained in 76 buckets on 42% shooting. 
Fu'Tra Banks was named an All-American Honorable Mention. Banks tied Thompson for second in rebounds per game on the women's team. She also was the most consistent player on the Lady Pilots as she shot 51% from the field. 
All five of these LSUS athletes represented their university well this season. The five athletes will be added to the ever-growing list of Pilots to get All-American honors. 
We look forward to next year's Men's and Women's Basketball teams as they continue to conquer the competition.