COVID-19, better known as coronavirus, has wreaked havoc and halted almost every aspect of daily life.
Since the first case was reported on March 9, the number of cases in Louisiana has risen to 380 with a total of 10 deaths.
As the virus continues to spread throughout the state, public health officials are encouraging everyone to take precautionary measures to prevent further infection.
Some of these measures include social distancing. In a press conference held on March 16, Governor John Bel Edwards announced that the state would be limiting gatherings to fewer than 10 people only along with other strategies to help combat the virus.
Additional prevention methods included the closing of all movie theaters, casinos, and bars and limiting restaurants to delivery and drive through only. Gyms and fitness centers have also been closed in the wake of this pandemic.
In conjunction with new federal and state policies, LSUS has followed suit with its own measures to help prevent the spread of coronavirus.
On March 17, an announcement was made via email by Director of Media Wendell Riley. The email stated that all campus employees should be kept strictly to essential personnel only. This means that all on-campus student workers and graduate assistants must now complete their work remotely from home. 
Riley said, "We know this is a difficult time for all of our students, especially the ones who depend on campus employment for financial support. We hope that we are able to resume normal operations soon, at which time student employment will be reinstated in its current form."
The university realizes the financial burden this places on many of its students and will continue to try and support them throughout this process. Counseling Services will continue to provide counseling for students virtually through Zoom meetings that can be scheduled during their office hours.
Along with Counseling Services, the computer lab in the University Center will also remain open so that students can complete their online assignments. It is important to remember to disinfect any frequently used surface, like a keyboard or mouse, before touching it.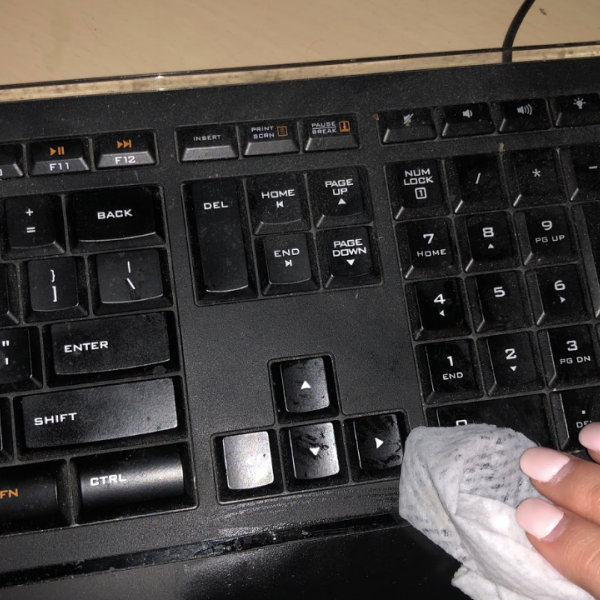 In addition, the CDC has recommended a few steps to help lower the possibility of getting sick:
Wash your hands often.
Put distance between yourself and others.
Stay home if you're sick.
Cover coughs and sneezes.
Only wear a face mask if you're sick or caring for someone who is.
Clean and disinfect frequently touched surfaces.
Governor Edwards said it is vital that everyone does their part to keep further infection at bay. 
As new information is released, your Almagest reporters will keep you updated and informed.